PHOSPHATING CHEMICALS
Iron Phosphating Chemicals:
Vanphos - Degreasing Cum Phosphating Chemicals
Vanphos is Iron Phosphating Chemicals for Painting Surface.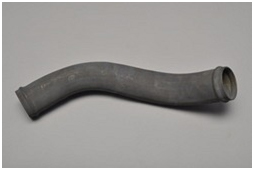 Iron Phosphated Surface Exhibit Mechanical xProperty So Iron Phosphated Surface Can be Welded. It Contains No Toxic And Harmful Chemicals, So the Waste Disposal Is Very Simple.
Everdine – Degreasing, Derusting and Phosphating Process in One Chemical. Everdine is Iron Phosphating Chemicals for Painting Surface.
3 In 1 Chemicals To Remove Light Rust, Medium Oil Content And Form Light Iron Phosphate Coating
Calcium Modified Zinc Phosphating Chemicals:
Everphos:
Everphos Is A Calcium Modified Chemicals For Painting Surface.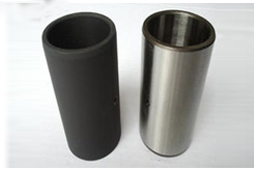 Everphos Produce Fine Smooth Zinc Phosphate Coating On Properly Cleaned Metal Surface. Its Fine Crystal Formation Ensures Minimum Paint Shrinkage In To The Phosphate Layer And Hence Minimum Gloss Reduction.
Both Hot And Cold Phosphating
Phosphating Chemicals Available For Both Dip And Spray Type Mode Of Application
Phosphating Chemicals For Steel And Iron Surface
Tricationic Zinc Phosphating Chemicals (Zinc, Nickel and Manganese)
Triphos
Triphos Is Tricationic Phosphating Chemical for Painting Surface. Typical Uses Include Car Accessories, Metal Cases, Signs,Stampings, Washing Machine Cabinets, And Sheet Metal Parts. It Is Particularly Recommended For Articles, Which Will Have To Withstand Severe Climate Conditions after Painting.
ø Both Dip And Spray Type Phosphating Chemicals
Zinc Phosphating Chemicals:
EVERPHOS HZP 407 is a Phosphating Chemical For Oiling Or Painting Surface.
It Produces Phosphate Coating On Cleaned Steel And Its Alloys Surface. The Components Are Phosphate Coated And Sealed With Suitable Rust Preventive Oil. EVERPHOS HZP407 Is Ideally Suited For Use On Moving Parts Such As Piston Rings, Gears And Crank Shaft. It Forms A Coating Integral With The Metal And When Oiled It Will Be Used As Bearing Surface Which Holds The Oil Between The Moving Parts.
Wire Drawing Phosphating chemicals
DRAWPHOS-CFP777 is a liquid phosphating concentrate, hot immersion process, which produces zinc phosphate coating on cleaned steel surfaces and Wire Surface. A smooth crystalline coating is produced in wires which improve wire drawing performance.
Manganese Phosphating Chemicals
EVERPHOS – MP311 is Manganese Phosphating chemicals which is ideally suited for use on moving parts such as piston rings, gears and came shafts, giving maximum protection against wear, particularly during running in. It forms a coating integral with the metal and when oiled and used as a bearing surface it holds the oil between the moving parts.
Phosphating chemicals, Zinc Phosphating chemicals, Iron Phosphating chemicals, Tricationic Phosphating chemicals, Manganese Phosphating chemicals, Oil Phosphating chemicals, Calcium Modified Phosphating chemicals, Wire Drawing Phosphating chemicals, Metal Pretreatment chemicals, Surface Treatment chemicals, 3 in 1 Phosphating chemicals, Manufacturer of Phosphating chemicals, Exporter of Phosphating chemicals, Supplier of Phosphating chemicals, Manufacturer of Zinc Phosphating chemicals, Suppliers of Zinc Phosphating chemicals, Manufacturer of Iron Phosphating chemicals, Supplier of Iron Phosphating chemicals, Manufacturer of Tricationic Phosphating chemicals, Suppliers of Tricationic Phosphating chemicals, Manufacturer of Manganese Phosphating chemicals, Supplier of Manganese Phosphating chemicals, Manufacturer of Wire Drawing Phosphating chemicals, Supplier of Wire Drawing Phosphating chemicals, Manufacturer of Calcium Modified Phosphating chemicals, Suppliers of Calcium Modified Phosphating chemicals, Manufacturer of oil Phosphating chemicals, Supplier of Oil Phosphating chemicals, Manufacturer of Metal Pretreatment chemicals, Manufacture of in Phosphating chemicals