Fire Retardant paints
Our Fire retardant paint can be used on any surface after using with the appropriate primer. It dries quickly to an aesthetically pleasing pearl-luster finish.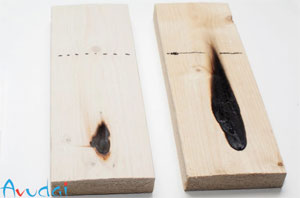 The coating has a long life and the fire-retardant property lasts for the life of the coating
The main characteristics of our fire-retardant paint are as follows:
It reduces flammability and combustion of building materials it coats.
Fire-retardant paint does not prevent fires from occurring but delays the expansion of fires.
There are different types and, depending on each type, it can be applied on metal, wood, lacquered surfaces, etc.
It is suitable for both indoor and outdoor surfaces.
It can be applied with a spray gun, brush, or roller.
Solvent Cement, PVC Solvent Cement, UPVC Solvent cement, CPVC Solvent cement, PVC Adhesives, CPVC Adhesives, UPVC Adhesives, PVC Glue, PVC Glue, UPVC Glue, Manufacturer of Solvent Cement, Supplier of Solvent cement, Exporter of PVC Solvent cement, Exporter of UPVC Solvent cement, Exporter of CPVC Solvent cement, Manufacturer of PVC Solvent cement, Supplier of PVC Solvent cement, Manufacturer of UPVC Solvent cement, Supplier of UPVC Solvent cement, Manufacturer of CPVC Solvent cement, Supplier of CPVC Solvent cement, Manufacturer of PVC Adhesives, , Supplier of PVC Adhesives, Manufacturer of CPVC Adhesives, Supplier of CPVC Adhesives, Manufacturer of UPVC Adhesives, Supplier of UPVC Adhesives, Manufacturer of PVC Glue, Supplier of PVC Glue, Manufacturer of UPVC Glue, Supplier of UPVC Glue, manufacturer of CPVC Glue, Supplier of CPVC Glue