Solvent Cleaner
It is a petroleum solvent-based cleaner for all types of components surface.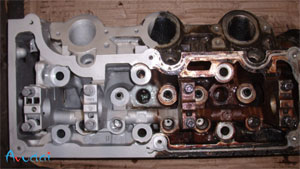 Our solvent cleaner was developed to provide super–strength cleaning and degreasing power for tough greasy stains on painted and soiled surfaces while protecting the user and the environment by eliminating the use of perchloroethylene, Trichloroethylene, and benzene.
It provides excellent degreasing of machine parts while being safe and pleasant to use.

It can be used for following applications:
Sticker remover
Adhesive remover
Plastic cleaner
Automobile components cleaner
Machinery parts cleaner.
Solvent Cement, PVC Solvent Cement, UPVC Solvent cement, CPVC Solvent cement, PVC Adhesives, CPVC Adhesives, UPVC Adhesives, PVC Glue, PVC Glue, UPVC Glue, Manufacturer of Solvent Cement, Supplier of Solvent cement, Exporter of PVC Solvent cement, Exporter of UPVC Solvent cement, Exporter of CPVC Solvent cement, Manufacturer of PVC Solvent cement, Supplier of PVC Solvent cement, Manufacturer of UPVC Solvent cement, Supplier of UPVC Solvent cement, Manufacturer of CPVC Solvent cement, Supplier of CPVC Solvent cement, Manufacturer of PVC Adhesives, , Supplier of PVC Adhesives, Manufacturer of CPVC Adhesives, Supplier of CPVC Adhesives, Manufacturer of UPVC Adhesives, Supplier of UPVC Adhesives, Manufacturer of PVC Glue, Supplier of PVC Glue, Manufacturer of UPVC Glue, Supplier of UPVC Glue, manufacturer of CPVC Glue, Supplier of CPVC Glue