NANO PRETREATMENT/CONVERSION COATING CHEMICALS
Nano coating is a dramatic improvement in ecology as well as in economics.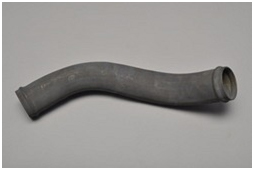 These processes are free of heavy metals such as nickel, magnesium and zinc subject to restriction in the field of worker safety or waste disposal. It can be coated on all types of metal like steel, aluminium, zinc and its alloys, magnesium substrate etc.
Advantages of nano coating :
It forms very low sludge and hence it reduces waste disposal, cleaning and maintenance.
It can be operated at ambient temperature.
It also reduces process time significantly.
It penetrates deeply into the surface and hence the coating will give good paint adhesion.
It eliminates the passivation step therefore it reduces process time and cost.
This pretreatment is suitable for all conventions powder and wet paint coating. it creates an inorganic extremely high-density layer incorporating nanoparticles It results in a conversion layer on the order of nanometer-thick whereas phosphate coat gives in the order of microns thick.
Chemicals are available for both dip and spray mode of application.
Solvent Cement, PVC Solvent Cement, UPVC Solvent cement, CPVC Solvent cement, PVC Adhesives, CPVC Adhesives, UPVC Adhesives, PVC Glue, PVC Glue, UPVC Glue, Manufacturer of Solvent Cement, Supplier of Solvent cement, Exporter of PVC Solvent cement, Exporter of UPVC Solvent cement, Exporter of CPVC Solvent cement, Manufacturer of PVC Solvent cement, Supplier of PVC Solvent cement, Manufacturer of UPVC Solvent cement, Supplier of UPVC Solvent cement, Manufacturer of CPVC Solvent cement, Supplier of CPVC Solvent cement, Manufacturer of PVC Adhesives, , Supplier of PVC Adhesives, Manufacturer of CPVC Adhesives, Supplier of CPVC Adhesives, Manufacturer of UPVC Adhesives, Supplier of UPVC Adhesives, Manufacturer of PVC Glue, Supplier of PVC Glue, Manufacturer of UPVC Glue, Supplier of UPVC Glue, manufacturer of CPVC Glue, Supplier of CPVC Glue